Simple Healthy Kids Cookies for Preschool Snacks
There are a variety of healthy preschool snacks for kids, healthy preschool recipes, treats , healthy foods & daycare lunch menu ideas for kids.
Many of these snacks and recipes are easy to make.
Healthy choices are important for promoting healthy, nutritious lifestyles for your toddlers & preschool kids while they go about their busy little lives.
Preschool snacks for kids don't always have to be boring to eat or make. A few examples below are healthy kids cookies you can make for and even with children. Your Preschoolers and Toddlers are going to love them!
Make snack and treat time fun, the children will look forward to trying new recipes.
Healthy Cran-Oat Cookies
Ingredients Needed:
1 cup butter, softened
1 1/2 cup sugar
2 eggs
1 tsp. vanilla
2 cups flour
1/2 tsp. salt
1/2 tsp. baking soda
2 cups quick cooking oats
2 1/2 cups craisins (dried cranberries)
1 package vanilla chips (optional)
Cookie Baking Directions:
Cream butter, sugar, add eggs one at a time, beating well.
Add in vanilla while beating.
Combine all dry ingredients and add to the creamed mixture.
Stir in oats, and craisins.
Stir in vanilla chips. (optional)
Drop by rounded teaspoon onto greased cookie sheet.
Bake at 375 degrees for 10-12 minutes. Cool on wire racks.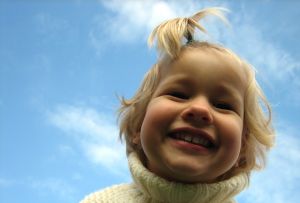 Delicious Maple Cookies
**Make the dough the day before you bake the cookies.
This kids cookie recipe is great as you can make the dough as a cooking experience with the children the day before and then bake them as a second cooking experience the next day.
Ingredients Needed for Cookies:
3/4 cup sugar
¼ cup sugar (for dusting)
1 cup (8oz.) unsalted butter, softened
1/2 cup pure maple syrup
1 teaspoon vanilla
1 egg yolk
3 cups unbleached, all-purpose flour
1/4 teaspoon salt
The day before:
1. Beat together the sugar and butter with an electric beater on high speed for about 3 minutes.
2. Add the maple syrup, vanilla and egg yolk and mix for 1 minute.
4. Sift the flour and salt directly into the butter/sugar mixture. Beat at medium speed until combined – about 2 minutes.
5. Shape the dough into a ball, wrap in plastic, and refrigerate overnight.
The next day:
Preheat oven to 350°F. To make the cookies:
1. Butter two baking sheets.
2. Divide the dough into two equal portions. Working with 1 portion at a time, roll it out on a lightly floured surface to about 1/8-inch thick.
3. Cut out shapes with a cookie cutter and place on prepared cookie sheets, about 1 inch apart.
4. Gather scraps, re-roll and cut out as many additional cookies as possible. Repeat with second dough portion.
Dust the cookies with granulated sugar.
5. Bake for 9-12 minutes, until they are lightly golden. Remove and cool on racks.
Storage of Cookies:
Store at room temperature in an airtight container for up to 4 days. May be frozen up to 1 month.
Simple Math for Kids while Baking:
Baking is a great opportunity to get your preschool children involved in learning some simple math.
You can do this by taking the time to count simple things with the children such as '2 eggs', '2 cups of flours', and we stir this 10 times etc.
There are lots of things about baking that make for great simple math ideas. It is also good for their fine motor development as they grab spoons, scrape bowls, pinch salt etc. Make it fun! Baking involves the use of various numbers and this helps children to become familiar with them.
Proper healthy snacks for kids, pre k treats and nutritious recipes will make your kids feel great, providing more healthy productive energy, as well as improve their concentration and individual dispositions while they grow and interact with other active healthy children. Why not try the easy to make, healthy cookies and snack ideas for children on this page.