Free Drag and Drop Preschool Games Online for Learning & Fun:
Preschool learning online has a variety of free
preschool learning games
 to play online or at home with your pre k children or kindergarten kids.
The free preschool games in this section, include a variety of drag and drop toddler games, preschool math games, simple counting and other free game activities for kids that can be played online with no downloads.
Play Online – Right In Your Browser:
The preschool kids & toddler games listed below can be played right here on our pre k education website. Simply click on the game, or learning activity to go and play.
We also have ABC flashcard games for preschoolers, matching activities, drag and drop dress up games for kids and many other drag n drop learning ideas all online for free. These simple, fun pre k games and online learning activities are an educational way of helping toddlers, preschoolers & kindergarten kids to learn fundamental teachings such as counting, colors, simple math, spelling, shapes, alphabets, numbers and more in a fun, unique way.
Drag and Drop Games & Dress Up Drag n Drop Games for Kids Online:
NO Downloading is required for these online children's games. Play Online Now!
Preschool Counting Games & Number Games For Kids: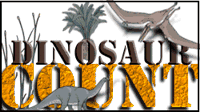 ABC Learning Games & Spelling:
Pre K Coloring Games For Kids:
Matching Games for Kids:
Early Math For Kids:
Kids Words & Learning Vowels:
Comments
comments